In collaboration with Lease Car
Lease Car have created a brilliant infographic highlighting 5 of the most popular lease vehicles. I'm going to provide my thoughts on each of the cars and outline a few more to round off the list.
If you are looking for a new car, Lease Car have a huge array of cars to suit every taste and budget. From small city hatchbacks, to multi-purpose family vehicles and prestige car leasing, it's easy to discover what you are looking for in your next, new automobile.
The infographic below talks about 5 different cars.
Fiat 500
The Fiat 500 is an iconic Italian supermini that was first produced in 1957. It has been such a popular vehicle that Fiat brought out a modern, updated version in 2007. The compact, nimble nature of the Fiat 500 means it is fun to drive, easy to park in small spaces and typically lower insurance premiums than other hatchbacks. The car can be chosen in coupé and convertible body types which is a real bonus.
Mercedes A Class
Having owned a Mercedes A Class myself for over two years, I can't praise these cars highly enough. A perfect mixture of style, performance and quality. Since the restyling and new model release of the A Class in 2013, the A Class led the way in executive hatchbacks.
There's an option for everyone with the varying petrol and diesel engines on offer, right through to the performance driven Mercedes A45 AMG. A comfortable cabin, array of intuitive technology and light steering, the Mercedes A Class is a brilliant choice.
Vauxhall Crossland X
Cabin space and family friendliness is the priority for the Vauxhall Crossland X and it certainly delivers on both accounts. With 5 seats and a 410 litre boot, it will easily accommodate a family and their possessions with plenty of room to store a pram and shopping. The Crossland X sits quite high on the road, giving the driver a good vantage point. There are a variety of modern colours to choose from for the exterior of the Vauxhall Crossland X.
Nissan Qashqai
A compact and practical SUV, the Nissan Qashqai has been a popular choice for over 10 years. In addition to bluetooth connectivity being standard on all models, Apple Carplay and Android Auto smartphone integration platforms are featured across all 2019 models. The Nissan Qashqai boasts strong on the road presence and understated styling due to the long bonnet, angular headlights and heightened stance on the roads.
Renault Kadjar
Another compact SUV on the list, the Renault Kadjar sits in the middle of Renault's model range between the Captur and the larger seven-seat Koleos. The word 'Kad' is inspired by the word 'quad' representing a go anywhere four wheeled vehicle and 'Jar' represents agility and sudden emergence. You'll find the Renault diamond on the front, a range of engines to suit and a 7 inch touch screen command centre in the front.
In addition to the five vehicles outlined by Lease Car, I am going to discuss an additional two models that I firmly believe are worth a mention as an option for popular lease vehicles.
BMW 3 series
The 3 series BMW is BMW's best selling model; accounting for 30% of the brand's overall sales. Available in saloon, coupe, convertible and estate, all tastes and specifications can be covered.
A firm favourite in company car schemes and salespeople covering a lot of motorway miles as a comfortable, reliable and executive method of travel. With plush leather interiors, performance driven engines and user friendly media communication systems it is easy to see why they are so popular.
Audi A3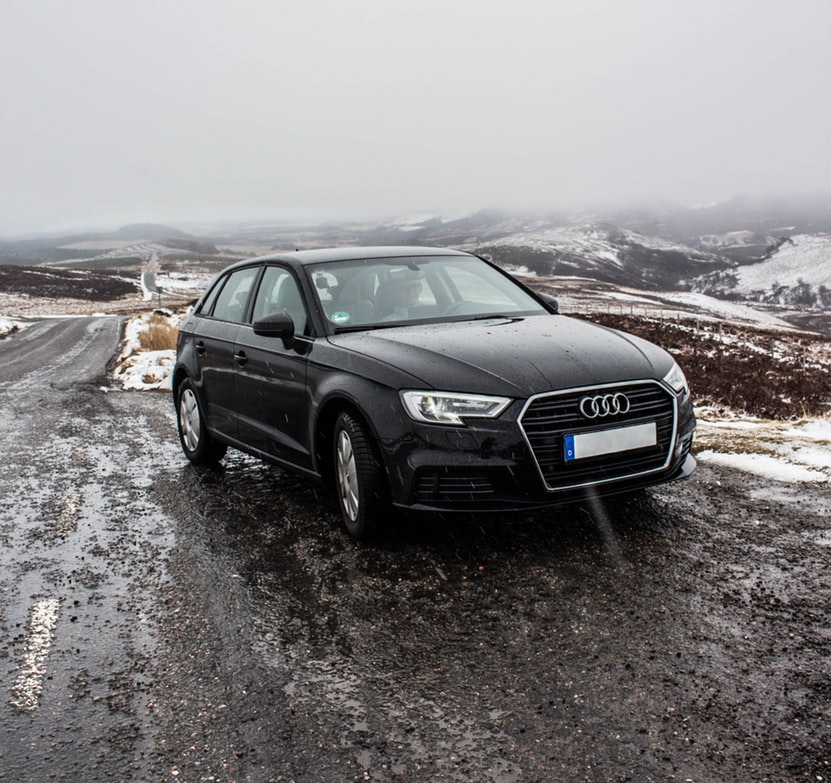 Described by Audi as a subcompact executive / small family car and around since 1996, the A3 is a great choice for all ages looking for that touch of refinement. Comfy front seats, smooth handling, in car luxury and technology make it a pleasing car for all those who drive it. Available as a three and five door hatchback, four door saloon and two door convertible, the Audi A3 provides German engineering at a reasonable price.
What are your thoughts about the popular lease cars mentioned above? Do you have a favourite lease car?