Partnered Post
In today's modern age of de-carbonisation, there are a huge number of wondrous cars being produced and, on the horizon, teased by automobile manufacturers with seemingly constant new releases. Hybrid and electric vehicles fulfilling various categories and niches all incorporating the latest technological advances and aiming to provide comfort, luxury, and refined driving like nothing seen before.
Whilst electric vehicles are environmentally friendly, striving for zero emissions, performance, and increased distance ranges by utilising clean energy sources, they aren't always the most wallet friendly. Compiled below is a list of five of the most expensive electric vehicles you can buy today or in the near future.
I have read an article from Lottoland, a lottery company, where they named a list of cars you can buy if you won the lottery. You can take a look for your inspiration. For a selection of non-electric, great value for money cars with a timeless appeal that don't cost the Earth, have a read of 5 cars that will make you look classy for inspiration.
1. Tesla Model S Plaid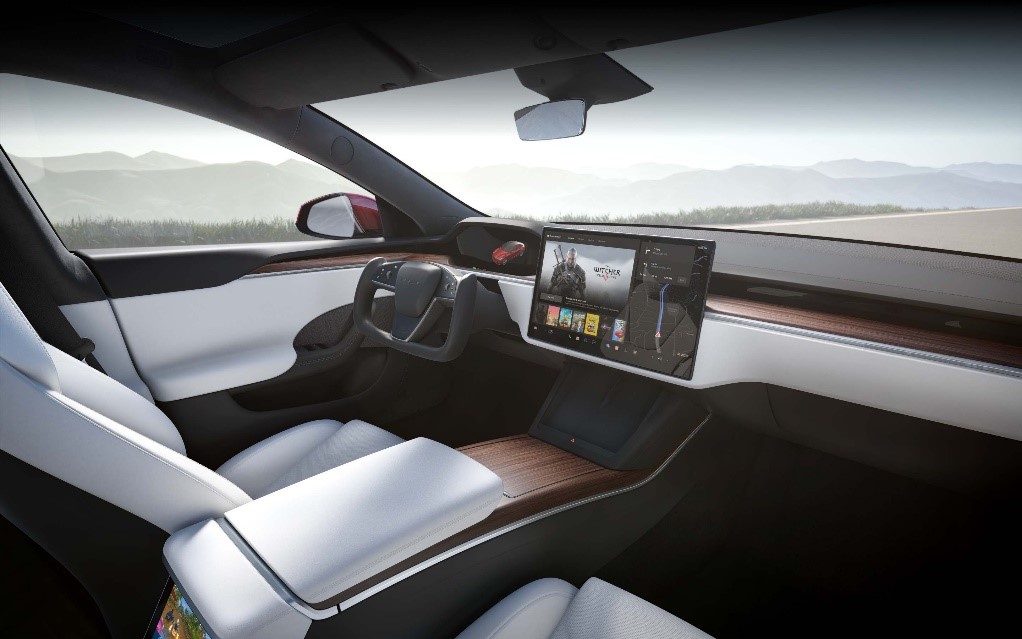 First on the list is the Tesla Model S Plaid. Tesla is known as being the market leader when it comes to electric vehicles. Tesla currently produces 4 models available to purchase, the Model X, the Model S, the Model 3, and the Model Y. The brand founded by Elon Musk is known for the aesthetic centre console screen, acceleration and the recognisable Tesla 'T' badge.
This particular Tesla model, the 'Plaid' comprises of three motors named 'Tri Motor All Wheel Drive 'which creates an estimated range of 628km, Top Speed of 322 km/h (200 mph/h) and a blistering 0-100 km/h (0-62mph) time of just 2.1 seconds. This upgraded technology and 1020 horsepower comes at a price, however. Before any options such as paintwork or upgraded interior, the base price is $224,990 USD with an estimated delivery quoted as the end of 2022.
2. Audi RS e-tron GT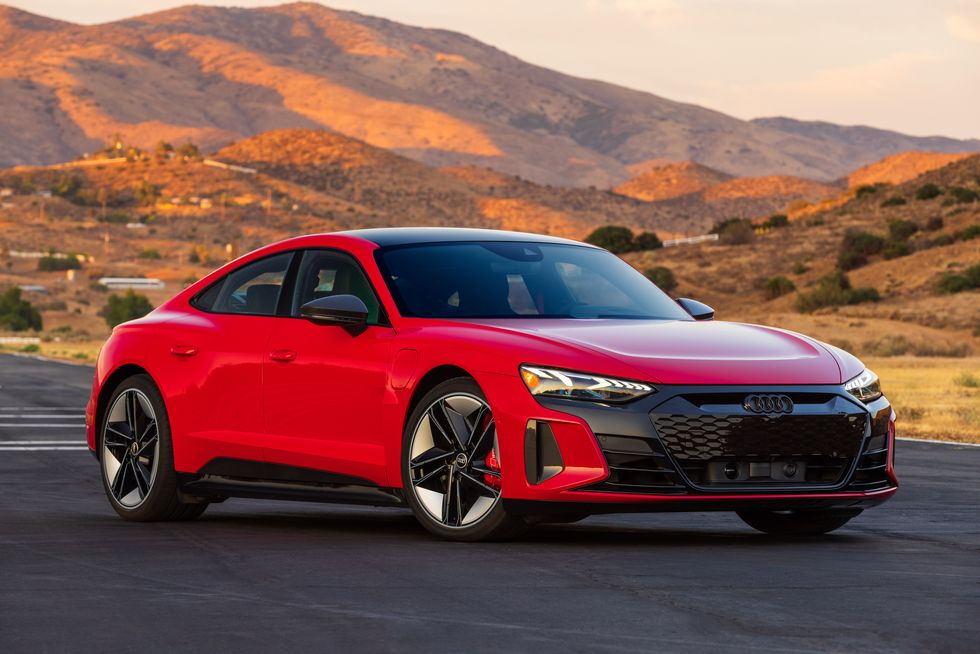 Combining e-tron battery electric technology with Audi Sport performance is the 2022 Audi RS e-tron GT. The German car maker has created a front and rear motor, all-wheel drive 5-passenger 4-door sedan that boasts style, performance, luxury, useability and commitment to sustainability.
The price for the base GT is $100,945 USD, and the RS GT is $140,945. Combined power 522 and 637 bhp respectively and a range of 232 – 238 miles. Adhering to the red rhomboid branded RS models, the RS e-tron GT is no slug with a quoted 0-100 km/h time of 3.6 seconds, max torque of 830Nm and max power output of 440kW.
Available from December 20201, the Audi RS e-tron GT can be your's from $139,900 USD.
3. Mercedes Benz EQS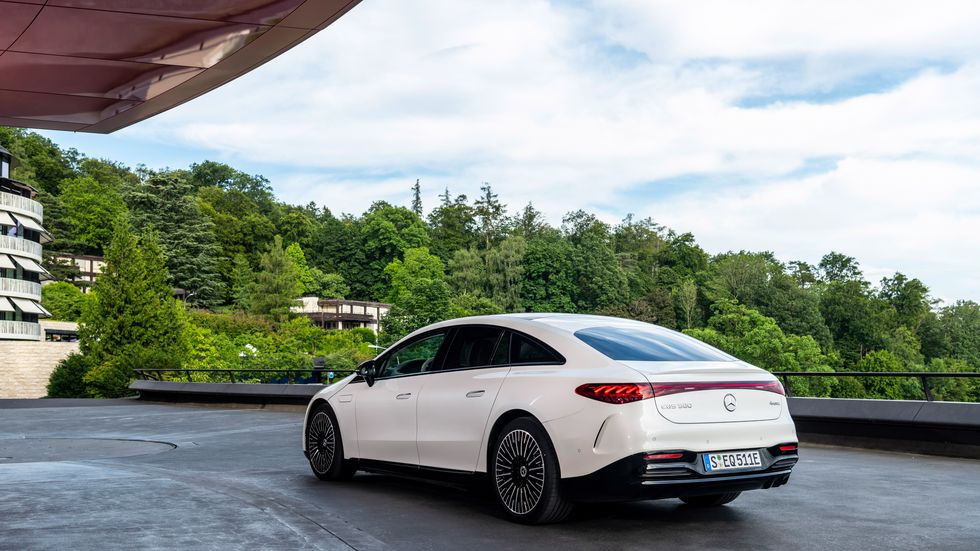 Synonymous with luxury, Mercedes have unveiled the Mercedes Benz EQS, the S-Class of the Electric Vehicle world.
With exciting features such as "Power Nap" mode, whereby the seats move into a reclining position, the windows and blinds are closed, ambient lighting adjusted, soothing music is played, and a starry night sky displayed across the screens. After a certain time set by the driver, it gently wakes the passenger by activating the massaging seats and spraying an invigorating scent into the cabin, later raising the seats.
The rear-wheel-drive vehicle will have either a single electric motor on the rear axle or dual axle motors totalling 516 horsepower. The 107.8kWh battery for the dual motor option has an estimated range of 478 miles and Mercedes outline the battery can be charged from 10% to 80% in 35 minutes with a DC fast charger.
With an estimated price of $124,000 USD for the single electric motor option and $159,000 for the all-wheel drive variant, better get saving now if you want to travel in comfort and style.
4. Porsche Taycan Turbo S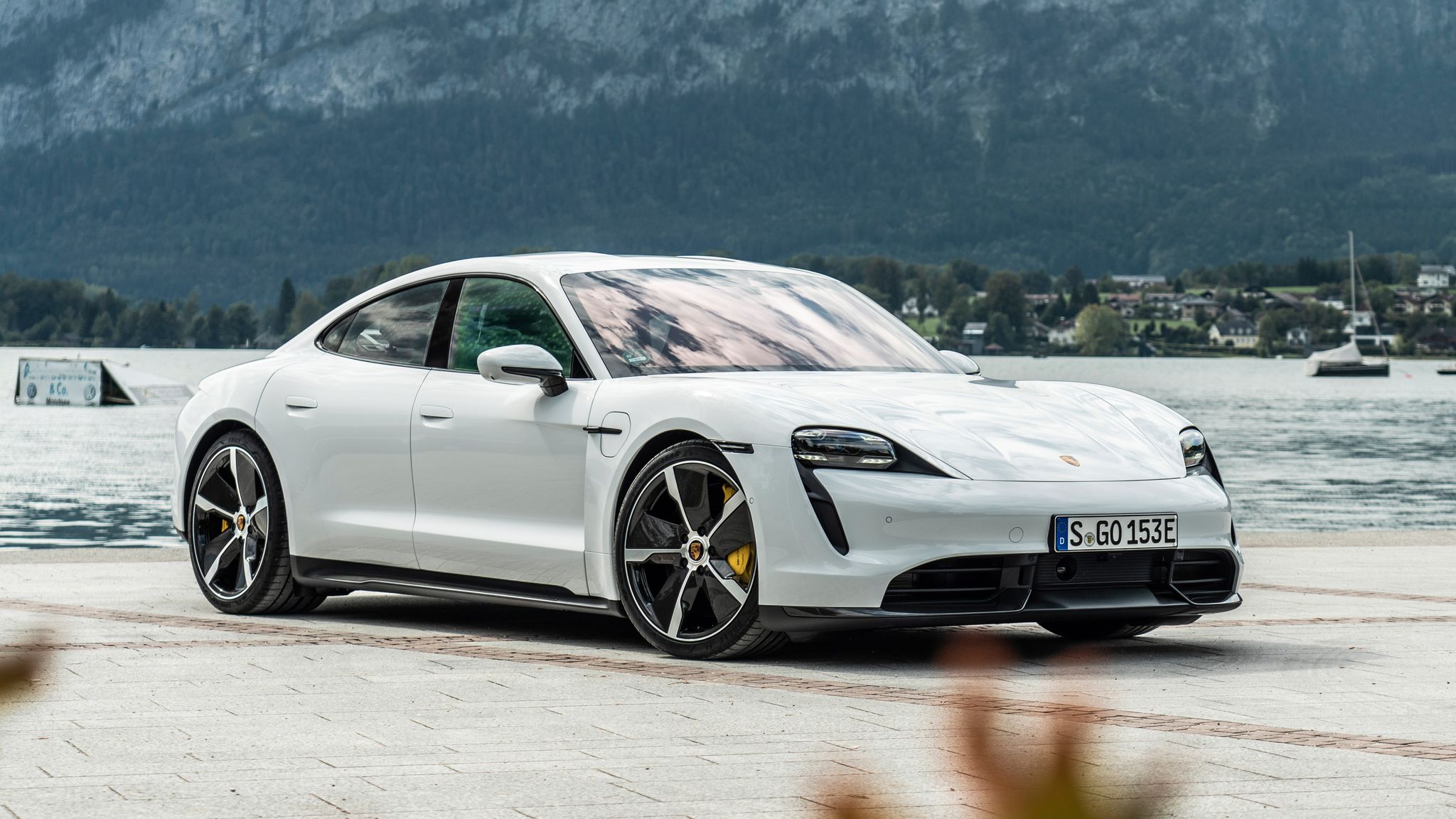 Beautiful body lines, unmistakeable Porsche shape, staggering performance, and no emissions, what's not to love about the Porsche Taycan Turbo S?
The Porsche Taycan Turbo S is the fastest four door electric vehicle around the Nürburgring, which is no surprise given launch control sends the Taycan Turbo S from standstill to 100 km/h in just 2.8 seconds (with quicker being recorded) and on to a top speed of 260 km/h, with a total of 750 bhp.
With 80bhp more than the Tacyan Turbo, The Taycan Turbo S doesn't do anything by half measures. It is rated as one of the least efficient electric vehicles, at 68 MPGe which limits the overall range to just 192 miles on a single charge.
For the extreme performance, the Taycan Turbo S performance does come at a price, however. The top of the line model starts at $186,350 which is more than double the base model Taycan which costs $81,250.
5. Lucid Air Dream Edition     
The Lucid Air is outlined on Lucid Motors website as,
'Introducing Lucid Air. The quickest, longest range, fastest charging luxury electric car in the world. With a max horsepower of 1,080 and range of over 500 miles per charge¹, it's like no car you've ever known. All packed into an elegantly efficient design – inspired by California.'
The entry model, 'Lucid Air' starts at $69,900 with the 'Air Dream Edition' being listed at $161,500 which includes a $7,500 tax credit if you live in America. Providing between 406 and 517 mile range, 0 emissions and charge for up to 300 miles in 20 minutes.
Are there any other electric vehicles you would be eyeing up should you gain a windfall of cash?